The owner-managed family business behind Bär Cargolift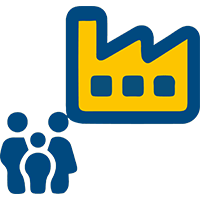 The family business
In the second generation, the owner-managed company maintains its sustainable independence - technologically and financially - so that the next generation can continue the tradition.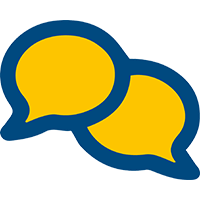 Finding solutions for customers

The deep understanding of the diverse transport tasks in professional logistics leads to optimal product solutions - then as now - in exchange with the customers.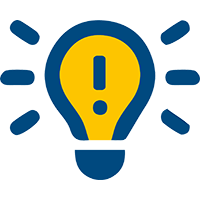 Innovation in action
With 166 patents received to date, 39 currently valid and three to five new applications filed each year, BÄR is focused on the future - with technology that often shapes the market.
Market-defining technology?

Dive into the history of Gerd Bär GmbH and its innovations, starting in the present up to the founding of the company in 1981. BÄR has compiled the highlights for you on its history website:
Your Bär Cargolift is created at two locations. In addition to the headquarters in Heilbronn, Germany, where the first BÄR tail lift was designed and manufactured by Gerd Bär more than 40 years ago, BÄR has been manufacturing its sheet metal parts and welded assemblies in its additional plant in Šiauliai, Lithuania since 2021. Both locations have defined focal points:
Gerd Bär GmbH in Heilbronn, Germany

Traditional location since 1981
Customer-oriented consulting competence for professional users
Core competence aluminium platform production
Efficient assembly lines for lifting mechanisms
Logistics centre for Cargolifts and Bär original spare parts
Control centre for all corporate functions

Bar Baltic Production UAB in Šiauliai, Lithuania

Additional production site since 2021
Highly automated sheet metal part production and production of welded steel assemblies
Energy-efficient building A++ as well as CO2-neutral energy consumption of all welding processes

The self-conception: Lifting Performance.
The world of transport and logistics is becoming more and more competitive and complex. In order to work successfully in this business, customer oriented solutions with maximum efficiency are required. And last but not least high performance tail lifts.

Bär considers the tail lift as an integral part of an overall system which is being optimized user specifically to maximum performance. Only with a deep understanding of the various transportation tasks an ideal product solution can be created.

The core competence of Bär Cargolift is the continuous enhancement of the performance of tail lifts.

The customer of Bär Cargolift can be sure to receive a solution that supports his work in an optimal way. He gets supported in all phases of the product life cycle from ordering to mounting and from handling to service – based on partnership.

Bär Cargolift has shaped the industry over decades with innovative solutions. Solid technology that can be used easily and safely has created the decisive advance versus the competition.

Bär Cargolift - Lifting Performance.

Das Selbstverständnis: Lifting Performance.

Die Welt von Transport und Logistik wird immer wettbewerbsintensiver und komplexer. Um in diesem Umfeld erfolgreich arbeiten zu können, sind kundenorientierte Lösungen mit maximaler Effizienz gefordert. Und nicht zuletzt leistungsfähige Hubladebühnen.
Bär begreift die Hubladebühne als integralen Teil eines Gesamtsystems, das anwendungsspezifisch auf maximale Leistung optimiert wird. Nur mit einem tiefen Verständnis der vielfältigen Transportaufgaben entstehen optimale Produktlösungen.
Die Kernkompetenz von Bär Cargolift ist die kontinuierliche Weiterentwicklung der Leistungsfähigkeit von Hubladebühnen.
Der Kunde von Bär Cargolift kann sich darauf verlassen, dass er eine Lösung erhält, die ihn bei seiner Arbeit optimal unterstützt. Er wird in allen Phasen von der Bestellung über die Montage und die Bedienung des Cargolifts bis zum Service partnerschaftlich betreut.
Bär Cargolift hat die Branche über Jahrzehnte mit innovativen Lösungen geprägt. Solide Technik, die einfach und sicher bedient werden kann, schafft den entscheidenden Vorsprung vor dem Wettbewerb.
Bär Cargolift - Lifting Performance.

Partnerships with chassis manufacturers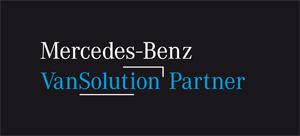 The Bär VanLift FreeAccess is a Merdeces-Benz VanSolution!
Learn more about this in the Mercedes-Benz Conversion World: